The Future of Printing
Printing has been a time-honored tradition, extending to engraving, etching and recently, lithography. However, as most aspects of our lives are being digitized, printing is also moving into the age of technology with digital printing.
Over half of contemporary print professionals say that adding digital infrastructure is one of their top priorities over the next 3 years. There are several advantages that digital printing has over traditional lithographic printing methods. Alex Hepgurn, who's an Engineer at Cartridge Ink, tells us about some benefits.
Ensure to read till the end to get the full insight to the future of print communications
Reduced costs – There can up to 30% decrease in client costs.
Increased profits – Over 70% of print professionals report increased profits after migration.
Customer approval – 60% of print professionals report improvement in customer satisfaction, retention and acquisition.
Increase in work load – since speeds are bumped op by 50%, the company can take on more work than before.
Besides these advantages, digital printing also has the advantage of being a technologically advanced medium. Thus, there is constant innovation in the field, which in turn helps bring down costs and appeal to niche, hard-to-reach markets. Alex further talks about some recent research/development and future of printing. One of the more interesting developments of this field is inkless printing.
What Is Inkless Printing?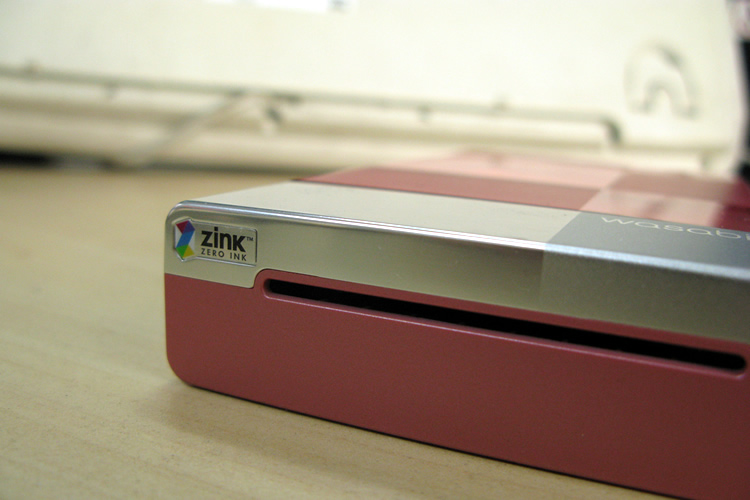 photo by bfishadowZink Imaging has developed a way to print pictures without ink. The company states that their objective was to make ultra portable printers that can fit on a palm, or can be integrated into portable devices like cell phones and cameras. Imagine being able to go on a photoshoot, and then print out some photos right away.
The process is achieved by using a special paper, which changes color when different temperatures of heat are applied. This special paper will have to be bought, of course. It is expected to be priced at around 20-25 cents.
Is This A New Technology?
The technology isn't entirely new. Thermal printing has been around for a while now. Kodak's Easy Share Camera and Printer have this technology, as do other products in the market. Zink has based its innovation on this, and developed it further. The paper is embedded with dye crystals that are clear at room temperature.
The color is brought out by thermal print-heads that have been programmed to bring out specific colors in the crystals themselves. The crystals achieve color by changing into amorphous glass upon heat application.
The Future Of Printing Without Ink
Thermal printers give out a better product and are much more functional than the printers we use today. It makes a lot of sense for a business to shift to these as they enable lower costs across the board – from maintenance to the actual printing itself.
Firstly, the need for ink is done away with, so that is one less item to pay for. Other consumables like ribbons and cartridges are also done away with, so even more money can be saved. Thermal printers do not have any moving part that makes them more durable and more reliable. This also means that maintenance is also low, as few things can go wrong.
On top of that, thermal printers are faster than traditional printers, meaning that more work can be done in the same amount of time. Thermal print heads are capable of creating images in milliseconds, and the ink dries quickly as well. The resultant images have much better quality than traditional printers as well. They are more durable as well, as they are more weather-resistant. Also, since the images are inkless, there is no chance of smudging. With so many advantages, we are more than likely to be looking at the future of printing, as we know it.
Besides Zink's technology, another new innovation has taken center stage in the printing world – 3D printing. 3D printing has been extremely well received, despite the relatively high costs of the printers themselves.
What Is 3D Printing?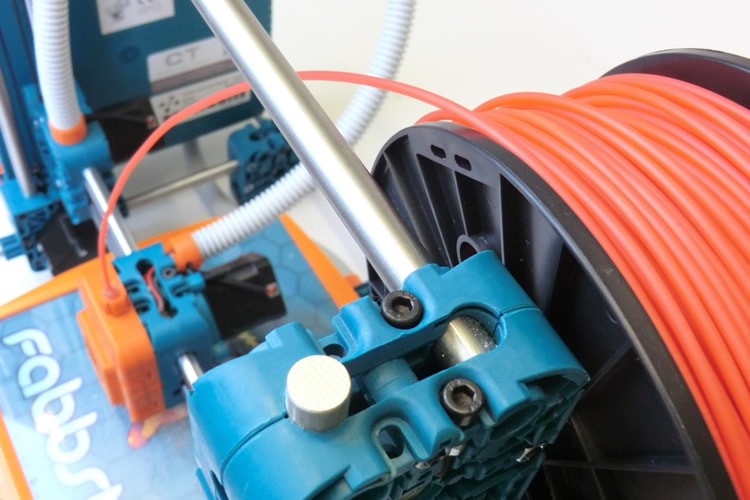 photo by Creative Tools3D printing allows users to create three dimensional models or objects by inputting electronic data. It is done through either additive processes or subtractive process. In additive process, successive layers of materials are laid down on top of each other to make a model.
In subtractive process, eroding away the excess parts shapes a lump of material. The technology was made accessible to consumers in 2005 through the RepRap and FabHome projects.
Is The Technology This Limited?
No. These are the first open-source projects. They have spawned a number of spinoffs, and there are even several Kickstarter campaigns that are trying to crowd-fund their innovations. There are also several service providers that print out 3D models for consumers for lower costs, which circumvent the need for consumers to buy their own individual printers, which have price tags of above $400.
How Does One Print A 3D Model?
To print a 3D model, one needs to have access to 3D modeling tools like Rhino, Blender or SketchUp. There are databases available online as well, which gives you access to a wide variety of shapes and models which are in popular demand.
How Is This Revolutionizing The World?
This is a new revolution in consumer technology, and if used correctly, is poised to threaten many major industries. Small items like measuring cups and spoons could simply be printed out. Plastic toys need not be bought any more, just download the appropriate data and print out your own. Hobbyists have responded very enthusiastically to 3D printing, and there is already a huge market that has been using this technology extensively. Of course, the field is a tad limited because of the limit on the variety of materials that can be used. Future innovations should be looking into building printers that can deal with, mold and erase a wider variety of material.
Many artists have embraced this technology whole-heartedly. However, there is a debate that has been raging about the ethical repercussions of this technology. It started when the first 3D gun was printed. The model worked but you could only fire one shot. As we move forward towards a new age where consumers have more control over what is produced, 3D printing looks like it is going to have a major impact on the way the situation turns out.
We got some details from thefutureofthings.com
Let us share with you what we gathered.
The Exciting Future of Printing
The earliest form of printing tool developed by humankind came in the form of cylinder seals made from stones, gems, glass, and ceramics. First produced in Susa in ancient Iran and the Sumerian city of Uruk in Mesopotamia more than 5,500 years ago, these small cylindrical objects bore engravings of written text and scenes depicting people and animals. The cylinders were rolled on pieces of clay tablets so that the engravings could be imprinted on them. These clay tablets, which often served important social or administrative functions, were among the first documents ever produced by our species.
Fast-forward to the 21st century, and one will find that this ancient tool has blossomed and branched out into a dazzling array of modern technologies that are defining people's lives and shaping the world today. From environmentally sustainable printing techniques to 3D printing technologies that are democratizing manufacturing in ways never seen before, printing has definitely come a long way from its seal and clay beginnings.
As the years go by, however, printing technologies will continue to evolve. What does the future hold for the industry? Here are some exciting new developments and paradigm shifts that we can all look forward to.
The printing process will become more eco-friendly
People nowadays are becoming more aware of environmental issues and the negative impact of the culture of reckless consumption. As this trend continues, we will see market regulations tightening in many jurisdictions all over the world.
New legislations will favor more environmentally sustainable printing practices, including the recycling and remanufacturing of printer cartridges and paper products to divert the majority of unwanted paper, plastic, metal, and chemicals away from the waste stream. Current estimates show that some 400,000 tons of waste can be kept out of our landfills each year if only we remanufactured our printer cartridges instead of producing new ones.
Aside from recycling, the production of more sophisticated ink products that are gentler to the environment will also be undertaken in earnest by future generations. For instance, vegetable-oil based inks and ultraviolet-curable inks will be favored over traditional, solvent-based inks, which release more environmental pollutants. Additionally, food-safe inks will also be developed for the needs of the food and beverage industry.
3D printing will change our lives
The technology behind 3D printing may seem so wondrous to many people, but one can argue that it is really just the logical next step in the evolution of the ink-on-substrate printing technology. Now, thanks to a process known as additive manufacturing, we are not only able to print flat images on the surfaces of substrates, we can also print three-dimensional objects out of materials like plastic resin. The process involves the successive deposition of layers of this material until the object takes its final shape.
The future implications of this technology are enormous. As it becomes more affordable, more accessible, and more advanced, 3D printing can revolutionize manufacturing by allowing production to take place near or exactly at the point of consumption. Meaning to say, ordinary individuals will be able to manufacture the goods they need, when they want them. Current economic models will shift, as the manufacturing powerhouses that we know of today—whether countries or corporations—will no longer have the distinct advantages that they possess at present.
Another implication is that prototyping and customization in manufacturing will be so much easier. Creativity will be the name of the game, and with prototyping and customization becoming so effortless, innovators will be able to focus on the creating groundbreaking tools and contrivances that will address many of the problems that plague our lives today.
Advanced technologies will bring printing to new heights
Have you ever heard about photonic printing? How about conductive inks? If you haven't yet, you soon will because advanced technologies such as these will introduce human civilization to the next age of printing.
Photonics, the science of light or photon generation, detection, and control, is currently being applied by innovative organizations that are hoping to develop invisible photonic printing techniques. The technology will be valuable for a variety of applications, including for identification and watermarking purposes, for anti-counterfeiting and anti-forgery endeavors, as well steganography, the practice of hiding messages or information within readable text or visible images.
Conductive inks, on the other hand, have the potential to change the way the printed medium is used for communication, marketing, and advertising. Currently being produced from materials like silver nanoparticles and conductive polymers, these inks are essentially circuits that allow the paper or substrate to become connected to the digital word. Imagine a seemingly ordinary poster having the same kind of capacitive sensing capability like a touchscreen display.
Conductive ink can be used in many other applications, including the production of smart clothing printed with flexible electronic inks, as well as the creation of soft machines, like bendable robots that can be used for search and rescue operations.
If someone ever tells you that printing has had its day and it's doomed to oblivion in the near future, remember what you read here. Tell those folks that one day, people will actually be 3D printing their own homes and will be exchanging secret love notes printed with invisible photonic ink.
While compiling this article we would appreciate some sites that helped out in
Printing Yesterday and Today
Untitled Illustration from Proben aus der Schriftgiesserey der Andreäischen Buchanlung in Franfurt am Main (1854).

How has printing changed since Gutenberg's invention?

Today, printing is very different from the process used in Gutenberg's workshop. By modern standards, Gutenberg's printing process may seem slow and tedious; compositors put type together by hand, and a skilled compositor could assemble 2,000 characters or letters in an hour. A computer can arrange the same number of characters in about two seconds. Today, more words are being printed every second than were printed every year during the fifteenth and sixteenth centuries.

What changed? Why aren't we still using Gutenberg's press? Until the nineteenth century, printers completed each step of printing by hand, just as they did in Gutenberg's printshop. As technology evolved, inventors adapted these new technologies to revolutionize printing. Steam engines and, later, electrical engines were incorporated into the design of printing presses. In the 1970s, computers were integrated into the printing process.

Illustration of Stanhope Press, (1800) from Robert Hoe's A Short History of the Printing Press and of Improvements in Printing Machinery from the Time of Gutenberg up to the Present Day (1902)

Clymer's Columbian Press (1816)

The Printing Press Gets Recast in Cast Iron

In the late eighteenth century and early nineteenth century, inventors began modifying the printing press by making parts of the press out of metal instead of wood. Earl Stanhope of England created a printing press with a cast-iron frame. In 1800, he invented the Stanhope Press, which was the first book press made completely out of cast-iron. The press also featured a combination of levers to give the pressman added power. It created powerful, cleaner impressions, which were ideal for printing woodcuts and larger formats.

The Columbian Press, invented in 1816 by George Clymer of Philadelphia, was also an iron hand press. It could print 250 copies per hour. The press was noteworthy because it used a series of weights and counterweights, making it relatively easy for the printer to increase the force of the impression and raise the platen after each impression. The eagle mounted on the top of the press served as both a patriotic symbol and a counterweight.

Like Gutenberg's press, these platen presses had a flat surface bearing the paper, which was pressed against the flat-inked plate.

Treadwell's Wooden-Frame Bed-and-Platen Power Press (1822) from Robert Hoe's A Short History of the Printing Press and of Improvements in Printing Machinery from the Time of Gutenberg up to the Present Day (1902).

Single Small Cylinder Press (1832) from Robert Hoe's A Short History of the Printing Press and of Improvements in Printing Machinery from the Time of Gutenberg up to the Present Day (1902).

Stereotyping. c. 1916. in The Printing Trades by Frank Shaw (1916).
Newspapers first used cylinder presses. Note the stack of curved plates in the photograph. These plates are molded plates of type that were mounted onto the cylinder of the press.

Ten Cylinder Rotary Type-Revolving Press (R. Hoe), c. 1856 from Robert Hoe's A Short History of the Printing Press and of Improvements in Printing Machinery from the Time of Gutenberg up to the Present Day (1902).
Newspaper and magazine presses were often large, specially constructed machines that would produce many copies as quickly as possible.

Mechanized Presses

In 1824, Daniel Treadwell of Boston first attempted to mechanize printing. By adding gears and power to a wooden-framed platen press, the bed-and-platen press was four times faster than a handpress. This type of press was used throughout the nineteenth century and produced high-quality prints.

In 1812, Friedrik Koenig invented the steam-driven printing process and dramatically sped up printing. The Koenig Press could print 400 sheets per hour. Richard Hoe, an American press maker made improvements to Koenig's design, and in 1832 produced the Single Small Cylinder Press. In a cylinder press, a piece of paper is pressed between a flat surface and a cylinder in which a curved plate or type is attached. The cylinder then rolls over the piece of surface and produces an impression over the paper. Cylinder presses were much faster than platen and hand presses and could print between 1,000 and 4,000 impressions per hour.

In 1844, Richard Hoe invented the rotary press. A rotary press prints on paper when it passes between two cylinders; one cylinder supports the paper, and the other cylinder contains the print plates or mounted type. The first rotary press could print up to 8,000 copies per hour. Larger rotary presses, containing multiple machines, made printing large newspaper runs possible.

Bullock Press, 1865 from Robert Hoe's A Short History of the Printing Press and of Improvements in Printing Machinery from the Time of Gutenberg up to the Present Day (1902).
First continuous roll-fed press.

Rolls of newsprint at the New York Journal American (1940). New York Journal American Prints Collection.
Imagine how many rolls of paper a daily newspaper goes through a day!

Changing the paper roll. New York Journal American, c. 1939.

Paper: On A Roll

In 1865, William Bullock invented the Bullock Press, which was the first press to be fed by continuous roll paper. The use of roll paper is important because it made it much easier for machines to be self-feeding instead of fed by hand. Once threaded into the machine, the paper was then printed simultaneously on both sides by two cylinder forms and cut by a serrated knife. The press could print up to 12,000 pages per hour, and later models could produce 30,000 pages per hour. The first roll papers were over five miles in length. Today, roll paper is still used in many presses.

Linotype Operator (Journal American, c. 1937)

Linotype Operators (Journal American 1940)

Reporter using a typewriter in 1937 (New York Journal American Prints Collection)
The typewriter was invented in 1906. Monotype and linotype designs built on the keyboard of the typewriter.

Lanston Monotype Machine, 1911
From Motor Drive for the Printing and Allied Trades. General Electric Printing Company, 1911

Mechanical Composition

Until the late nineteenth and early twentieth centuries, all type was set and composed by hand, as in Gutenberg's workshop. Monotype and Linotype machines changed the printing process because they used mechanical means of setting type, which was much more efficient than hand composition.

In a Linotype machine, an operator would type on a keyboard similar to a typewriter, which produced a perforated band of paper. The band was then decoded by a machine that cast type from hot metal. These machines cast a whole row of type at a time, so if an operator made an error it meant the whole line would have to be retyped and recast.

Invented in 1889, the Monotype machine worked much like the Linotype machine. A monotype operator would similarly type out a text. Each key stroke produced a perforated tape. The operator then tore off the tape and ran it through a separate casting machine, which produced a mould containing matrices for each character. Monotype had the advantage of being easier to correct because it was possible to remove a single letter of type, rather than having to recast a whole row of type. Monotype also produced a finer quality type, so it was frequently used in the book trade, while linotype was often used at newspaper presses because of its speed and economy.

The Journal American printing press, c. 1940
Photo from the New York Journal American Collection

Young students using a computer is now the other for having quality and reliable branding

Printing Today: The Personal Computer Revolution

Although some of the printing techniques we have discussed are still used, many have been revolutionized by the invention of computers. Today, a student using a personal computer is simultaneously doing the jobs of author, editor, and compositor.

Previo
Since the dawn of the internet, people have heralded the death of print media. It's true that news has gone primarily online; most major media companies have made business model shifts in recent years to accommodate consumer preference for digital content. But where does this leave companies that have relied heavily on newspaper, billboard, magazine and direct mail ads?
Although print advertising may not be completely defunct yet, its future hangs in the balance. Marketers still dedicating resources to print in 2018 will need to consider whether it's worth continuing in the current digital landscape. Below, members of Forbes Communications Council share their thoughts on where print fits in the future of advertising.
1. Print will continue to be valuable where there is a physical customer presence.
Print is already a target-specific medium and will become more so. It makes sense where you come in physical contact with your customers, like a retail store or event. For example, our medical payment plan products make sense in a doctor's waiting room so we invest in print there. And direct mail is the most effective way to reach senior citizens who will read long-copy mailers. – Dave Matli, Parasail Health | Matli Consulting LLC
2. Luxury consumers will still value tangible ad platforms.
Glossy magazines and major publications hold a certain cachet that online doesn't achieve. There is literal weight to your presence. This tangible platform resonates well with luxury consumers and clients — the trick is to find a complementary balance between digital and print within any given campaign for a multidimensional approach. – Ashley Murphy, Stribling & Associates
3. AR will give print ads a place in seamless omnichannel brand experiences.
With people becoming more and more blind to digital advertising methods, print offers an alternative medium to connect with your audience on their terms. Advances in technology like AR and image recognition will enable print ads to be the first step in a seamless omnichannel brand experience. – Patrick Niersbach, InContext Solutions
4. Print will need to complement and encourage digital interactions.
If your target audience reads print magazines as a regular part of their day, there is still a reason to consider print ads in your marketing mix. However, you need to adjust the expectations of actions your audience will take. Print ads will be more effective if they are a complement to your digital campaigns already in play and entice readers to interact with your brand online. – Jeannie Ruesch, xero.com
5. Offline entities and influencers will reengage consumers with print media.
Print media is in a state of evolution as it finds new ways to reengage consumers through partnerships with offline entities. As this evolution occurs, it will hopefully lead to higher readerships. Unfortunately, if you only have one dollar to spend on marketing and need to decide between print and digital, digital will always win. The reach is far greater with digital advertising. – Sherry Jhawar, Blended Strategy Group
6. Paper will become cost prohibitive, killing the last print campaigns.
Eventually, the entire population will have been born and raised with the internet available to them. Newspapers and magazines will only be found in museums. The last bastion of print ads will be direct mail, as a physical mailbox will be the last place that print can reach that digital can't. Eventually, that will die as well when all bills are paid online and the cost of paper becomes cost prohibitive. – Stephan Baldwin, franchisegator.com
7. Print ads won't make sense in our dynamic screen environment.
Paper and other static fabrics do not provide the features that the future of advertising will come to depend on. They are heavy, inconvenient, unchangeable, wasteful and ultimately outdated. The moment something is printed, it's frozen in time. Audiences want to see vivid, immersive, dynamic displays that are time relevant down to the minute. – Courtney Dale, ICM Consulting and Media Corporation
8. Print and digital campaigns will be fully integrated.
Gone are the days when leftover budget from digital channels was used for print. For maximum impact around a product launch or announcement, build an integrated marketing campaign that brings the best of both worlds together. Use KPIs that complement both channels instead of evaluating them in isolation. – Almitra Karnik, CleverTap
9. Print will allow brands to rise above the digital racket.
The ubiquity of digital media has given print media a strange new power. Think of how special it is to get a written letter as opposed to an email. If you're trying to target a C-level audience, forget email — their assistant will just hit delete. But if you take your e-book, print it as a nice brochure and mail it to the exec's office, it might get to their desk and leave a lasting impression. – Brandon Ortiz, Salesforce.org
10. Print will remain ideal for hyper-local markets.
There are "yellow page" industries that have grown solely from hyper-local print advertising. My industry, private investigators, happens to be one. Adding technology and digital advertising has been integral to scaling and creating new markets and users. However, traditional customers still utilize print advertising to meet their needs and we need to play in that space as well. – Jennifer Mellon, Trustify
The Future Of  Print Publishing
---
The original summary article about the printing industry was last updated July 2, 2013:
The Elevator Pitch for the Future of Printing

1. A large portion of available information (and entertainment) is printed. Still. Newspapers, books, magazines, brochures, direct mail, and many more. There are certainly far more newpages on the web each day, but print is still a dominant force.
2. The printing industry has not been ignoring the changes that surround it. The technology of print is in a state of constant innovation. It has never been cheaper and faster to get a high-quality publication (of any sort) to the reading public.
3. At the same time print publishing is now assaulted from multiple angles. Paper prices are up. Postal rates are up. And the reading public is increasingly distracted by other media: the Internet, television, computer games, mobile devices and more.
4. The economic analyses surrounding the health of the printing industry are as contradictory as they are for most other industries covered on this site. There's bad news, and there's good news. My overall read of the figures is not positive; at the same time the industry is apparently not in freefall.
5. The future success of the printing industry is very closely tied into the shifts in advertising spend. (This section should be read in conjunction with the section on advertising.) Those trends show a clear move away from print as a primary medium for ad dollars. With its huge reliance on advertising-supported printing, it's difficult to see how the industry will be able to transition to wean itself of that essential source.
6. Like many other industries covered here, the print industry is in the midst of substantial consolidation, removing capacity so as to shore up prices. At the same time, new print technologies are adding capacity roughly as quickly as consolidation removes it, and the net is likely a wash.
Summary of the Future of Printing
Printing is a Diverse Industry
Is Printing a Zero-Sum Game?
Which Half?
Advertising Drives the Future of Print
It's Not a New Story
What's a Printer to Do?
Summary of the Future of Printing
We've reached a time for a vote: does printed matter matter to us more than the Web? The jury is out, because instead of twelve jurors we've got millions, of all ages and demographic backgrounds. As you can read in the section on Social Demographic Issues, the answers vary widely.
Regardless, there's no doubt that printed matter matters. I've been very tempted to pose a challenge on this site: who ever ACTUALLY SAID that print is dead? Print is so far from dead that the (too-often-repeated) comment draws doubt to its authenticity.
Print is very much alive, and, I guarantee you, will outlive anyone reading on this Web site.
The questions of course are what form printing will take, how the industry will evolve, and what consumers will do in the face of the enormous change in media choices.
Printing is a Diverse Industry
No analysis of print is worth its weight in print without recognition of the tremendously diverse range of activities that comprise "printing." The result is that while, for example, newspaper printing may be taking a steep hit, direct mail advertising continues to grow.

Magazine publishing may be challenged, but magazine printing represents only 3.6% of total U.S. print sales. Worried about the shift of financial and legal printing towards online publication? This category represents only 1% of print sales.
Nonetheless, most industry observers agree that the print market is driven by advertising more than any other force, and that is a source of concern.
The Impact of Internet Advertising on Printing
When I recently searched Google for "printing" I was offered three pages of sponsored links, including "Who's Your Print Daddy? – Printing that looks like a million bucks, but costs like .03 cents" Clicking on the URL I learned that "With presses in Texas, California and Florida, we can deliver high quality product nationwide for a fraction of the cost anywhere else! Our mission is simple: To give our customers the greatest return on their investment with service and quality that is unmatched. Highest Quality – Lowest Prices – Guaranteed."
For an old print buyer like myself it all sounded a trifle suspect. But for the average Joe, not sophisticated in the ways of print procurement, it could sound pretty appealing.
More importantly, I think, how else would DallasPrinting ever reach a worldwide market for its services? Could it effectively advertise across North America on television or radio? What magazine would offer a profitable return on its advertising investment?
Still, what's most important about DallasPrinting's Google ad is that DallasPrinting.com pays only for those who "click through" to its website. Sure, not all of them will be buyers. But a substantial percentage probably will be – otherwise they wouldn't click on the link. And further, if Dallas Printing finds that the click-throughs aren't leading to real orders, it can quickly pull its ad from Google and try it somewhere else. Or it can stay with Google and perhaps switch the listing just to people searching for "low-cost printing," or to "printing in Dallas."
Welcome to the new age of advertising. It's not for the masses, it's for individuals. It's about the often-rumored and too-often-discussed one-to-one marketers: advertisers who believe that it's possible to reach out directly to individuals, rather than just throwing up billboards for the masses.
Who are the blind who will not see? Everyone involved in traditional advertising, whether buyer or seller, who refuses to look closely at the changes taking place in advertising and fails to determine a counter-strategy. Printers are probably no more guilty of this blindness than television networks and newspaper and magazine publishers. But the change is accelerating, dramatically so, and the required adjustments are neither obvious nor simple to put in place.
Is Printing a Zero-Sum Game?
To understand the impact of Internet advertising on print (and other media) it's very important to recognize Thad's "Law of Shifting Ad Budgets," a.k.a. "Thad's Zero-Sum Game." When a new advertising medium becomes popular, be it cable television or the Internet, marketers do not augment their existing advertising budgets to accommodate the new medium. Instead they subtract dollars from existing advertising media to accommodate the shift.
Clearly the advertising-to-sales ratios of different industries vary greatly. What they do not do is vary according to available media. The percentages are determined based on optimal advertising expenditures against sales revenues, not against the availability of media on which funds can be expended.
While it's conceivable that an advertiser would decide to retain all of its existing ad campaigns and supplement those expenditures with an Internet spend, simple logic makes it obvious that a prudent marketer would look to reduce expenditures in one medium if another, such as the Internet, was delivering a better ROI.
Which Half?
I know that half of my advertising budget is wasted, but I'm not sure which half.
—Lord Leverhulme, date unknown
Nothing has so much characterized the modern advertising era as the too-often-mentioned quotation above. What should a marketing executive boast after committing hundreds of millions of dollars to network television advertising (or to a single advertisement during the Super Bowl)? Sales are up; an impact was achieved. But how to measure an ROI on the campaign? Impossible.
The essential difference between Internet advertising and all other forms of advertising (including, of course, print in periodicals) is that the results are measurable. OK, not 100% measurable. But compared to any type of mass-market advertising, the Internet is like a smart bomb.
Direct mail marketing is the closest thing that print offers to compete with the Internet. It's direct and it's measurable. But sadly it tends to measure responses rates below 5%, while targeted Internet advertising dwarves that number, not simply in overall response rates, but, far more importantly, in cost per response. (It's significant that the fastest growing sector in print today is direct mail powered by variable data. When used well, response rates rise enormously. Clearly this can be cost-effective advertising, even more so when used as part of an integrated marketing campaign with a strong Web component.)
Advertising Drives the Future of Print
Make no mistake about it: advertising is the engine the drives most print expenditures. According to the PIA's Ronnie Davis, advertising drives nearly 45% of print spending, dwarfing its nearest competitor, "wholesale trade," just below 10%.
If the Internet is siphoning off ad dollars from network television, it's also taking money away from print.
It's Not a New Story
As reported in Pira's Future of Print (by John Birkenshaw and Peter Hart, © 2000), based on data from Zenith Media, the percentage of the total ad dollar marketshare enjoyed by print has been declining slowly but surely since 1990.
On June 6th the Interactive Advertising Bureau (IAB) and PricewaterhouseCoopers announced that Internet advertising totaled over $2.8 billion for the first quarter of 2005, a 26% increase over Q1 2004 ($2.2 billion) and a 4.3% increase over Q4 2004 ($2.7 billion).
Magazine ad revenue will total some $18 billion in 2006. The Internet won't be all that far behind. More importantly, it will be gaining fast.
What's a Printer to Do?
As Jonah Bloom, as executive editor of Advertising Age (the bible of the ad industry) pointed out in his July 25, 2007 column in AdAge.com: "…few seem to have integrated their Web operations with the rest of their marketing. In most marketing departments or agencies, the folks who evaluate and buy keywords or optimize search engines sit in a separate silo from the rest of the ad or marketing team…"
This is the problem that besets printers just as drastically.
Every printer must be tired by now of the lecture that starts: "Stop calling yourself a printer: you're a graphic communicator." But as the quote above reveals, it's not only printers that find themselves myopically pigeonholed. The customers of printing companies are increasingly looking to integrated marketing across multiple channels. Can printers command the shift, or will they be left collecting shekels in its wake?
References
For more references, see at top of page.
1. Associations
Printing Industries of America (the merged PIA and Graphic Arts Technical Foundation (GATF)) is the great source for the printing industry, followed closely by the National Association for Printing Leadership (NAPL) (after it's merger with the quick print association). (2017 update: NAPL merged with Association of Marketing Service Providers (AMSP) and rebranded as Epicomm, which in 2016 merged with Idealliance, "an association of brand owners, agencies, publishers, printers, mailers, distributors, and their materials and technology providers."
2. A Good Book and It's Free
Disrupting the Future, by Dr. Joe Webb and Richard Romano is an essential resource for anyone trying to understand what makes the printing industry tick. It's described as "a contrarian look at the printing industry and the new rules and strategies needed to succeed."
---
The following is an article I wrote in January 2002, but not published at the time. I'm adding it here because it makes a point that I think applies more broadly to the impact of recessions on entertainment industries, namely that underlying technology trends can be accelerated by broader economic forces.
The Recession and the Printing Business
Written January 30, 2002
Like just about everyone in business in the U.S., I've been following the economy closely. Last fall I was waiting for the recession to be announced, and soon after wondering when it would end. At the same time I've continued to follow the Internet and the Web, and watched them move through the painful collapse of the speculative investment bubble. At first glance these two pursuits appeared unrelated, but now I think that they reveal some clues about the future direction of the print industry.
In the December 3rd edition of "News, Inc.", David Cole's newsletter devoted to "the business of the newspaper business," the cover story is headlined "October Revenue Figures, New Cuts, Confirm Recession."
The article describes a slew of recent negative earnings reports from major newspaper companies. It quotes Anthony Ridder, CEO of Knight Ridder, as saying "Economists may debate whether we are in a recession as they classically define it, but for those of us in the business of publishing newspapers, this is the real thing." He made this statement last April. It wasn't until November last year that the National Bureau of Economic Research declared the recession real. (Although they then admitted that it had started last March.)
Printers could have told the Bureau about the recession. Most companies were feeling it all year.
American economists, analysts and businesspeople are nothing if not optimistic. Give them a piece of bad economic news, and they'll reply with an upbeat forecast. Talk about a recession, and they'll talk about the end of the recession, and the prospects for a speedy recovery. In the December issue of Printing Impressions, Ronnie Davis, the chief economist at the Printing Industries of America (PIA) wrote, "recovery should begin in the first half of 2002. The current updated consensus outlook is for the economy to rebound to positive growth in the first quarter of 2002 and get back to an annual growth rate of 3 percent by the second quarter."
I'm all for optimism. It helps us through tough times. But it can leave us unprepared when the underlying situation, rather than improving, takes a turn for the worse. I think that there's a high probability that the U.S. economy is going to get worse before it gets better. Perhaps even more serious, I believe that even when the economy starts to show clear signs of improving, the printing business will remain largely flat. There will be some improvement in a few categories, such as packaging, but I think that general commercial, direct marketing, magazines/periodicals, catalogs and books will fail to rebound significantly after this recession ends, and will in fact show continuing declines.
The reason that things may get worse before they get better is straightforward: there are enough remaining uncertainties in the markets, and in the world, to cause further significant financial deterioration. As I write this column in late January, these uncertainties include:
1. The impact of the collapse of Enron.
2. The collapse of the Argentinean economy.
3. The inconclusive finish to the war in Afghanistan.
4. The deteriorating situation between Israel and the Palestinians.
5. Instability in oil pricing – prices are low; suppliers are nervous.
6. Japan's continuing economic woes threatening to spill over into the rest of Asia.
One or more of these scenarios could play out to have a negative impact on the weakened U.S. economy. With so many simultaneous points of instability, the risk is unusually high.
In the best scenario, none of these situations will spiral out of control, the recession will die a natural death some time in 2002, and recovery will begin. Why then won't the printing business march alongside that recovery? A simple answer: the Internet and the Web.
According to Nielsen/NetRatings, U.S. Internet usage in October set a new record, with 115.2 million users, up 4% from September, and up 15% over October 2000. Each user was online for an average of 19 hours over 35 sessions, a 9% increase in time spent over October 2000.
I found more detail about the impact of the Internet on publishing last November at the e-Content show, held in Santa Clara, CA. A variety of presentations explored the nascent but growing markets for Web-based content.
Rick Miller from the Copyright Clearance Center looked at the growth in Web usage from an unusual angle: the shift from photocopying to downloading. While 53% of people aged 55 or older have photocopied content for personal use, only 13% of this group have downloaded content from the Web. Contrast that with the under-25-year-olds. Only 20% have photocopied content, while 40% have downloaded it. Half of the older group say they are getting more information through photocopying than ever before, while 80% of the under-25s agree with the statement "I am obtaining fewer copies from photocopying, and more via electronic media."
A presentation by Gary Grenier of IEEE (The Institute of Electrical and Electronics Engineers), a large non-profit technical association, looked at the steady shift from print to electronic publishing within his organization. IEEE annually publishes over 100 journals and magazines, 800 standards and 350 conference proceedings, for a total of 70,000 articles a year. Until 1991, 100% of publishing revenue was derived from print subscriptions. By 2001, revenue from online subscriptions had moved ahead of print.
While several of the conference presentations acknowledged that online advertising is, at best, in a slump, most argued that revenue growth will resume as Web publishers learn to move beyond the banner ad.
Scott Moore, publisher of the successful Web news and commentary site Slate, pointed out that the site gained only 26,000 subscribers when it charged $19.95/year. Since dropping the subscription charge, and moving to an ad-based model, Slate has reached #7 in the Top Ten Online News Sites, with an audience approaching 5 million. Ad revenues have hit "the mid seven figures." Moore pointed out that each new medium takes time to mature. While the Web now comprises 12% of total U.S. media consumption, it's drawing only 3% of ad budgets. The Web, he argues, is well poised against print periodicals because, like TV and radio, increasing audiences adds few additional costs, while fattening ad ratesheets.
There's the rub. The Web is inherently a more efficient communication medium than print. When economic times were good, marketers experimented with the Web, but could afford to remain committed to print, from their perspective a safe bet. This recession forces print buyers and advertisers to cut costs, and search for the most economical ways to get their messages to the market. They're strongly encouraged to maximize their use of the Web, if only for economic reasons. A prolonged recession will further encourage this trend.
The recent anthrax attacks have highlighted another of print's weaknesses. At the same time, a new generation of consumers is coming into the marketplace more comfortable with the Web than with print.
The inevitable eventual return to economic good times should loosen a few purse strings, but it won't make print more cost-effective than the Internet. Of course print will continue to play a key role in the communications mix. But I think that print's glory days have passed, unfortunately accelerated by the current recession. And I don't think that many printers are ready to admit this to themselves, their employees or their investors. If I'm right about these trends, smart printers should make moves now to shore up and diversify their businesses. As one of the leading printing companies in Lagos , Nigeria the hope is to be able to catch up with all digital printing trend across the world.
We suggest our top 7 articles that you need to read